Waan je een maffioso met dit themafeest
Iedereen denkt wel eens terug aan de maffia tijden, waar de families van Corleone en Capone de bovenhand hadden in de steden en werkten met een belangrijke erecode naar alle andere families. Hier en daar een smak geld neerleggen en alle deuren openden zich voor diegene met het meeste aanzien. Daarom willen wij deze beleving naar uw feest halen, met ons maffia themafeest. Wij verzorgen namelijk complete themafeesten op locatie en u kunt ons hiervoor inschakelen. Wij zullen dan met u in samenspraak een goed dag- en/of avondvullend programma opzetten waar iedereen van zal genieten. Wij gaan zo ver als u wilt en kunnen in ieder geval voor het maffia themafeest het volgende voor u verzorgen:
Maffia themafeest checklist
Wat wij voor uw maffia themafeest regelen gaat altijd in samenspraak met u, zodat u er verzekerd van bent dat het een perfect feest gaat worden.
Bij een maffia themafeest moet er natuurlijk wel toepasselijke muziek zijn die de jaren '20 goed weten te representeren. Zo zou een band altijd een goede keuze zijn voor op het feest. Om goed in het maffia thema te blijven zijn The Charleston Five wel bij uitstek de beste keuze voor op uw feest. Met nummers van toen tot nummers van nu in een klassiek jasje blijft het feest modern, maar behoudt het toch die echte gangstersferen. Op basis van de planning van uw feest kan hier aansluitend nog een vinyl DJ zoals onze DJ Classics even doorspelen om de avond mooi door te kunnen zetten met goede plaatjes.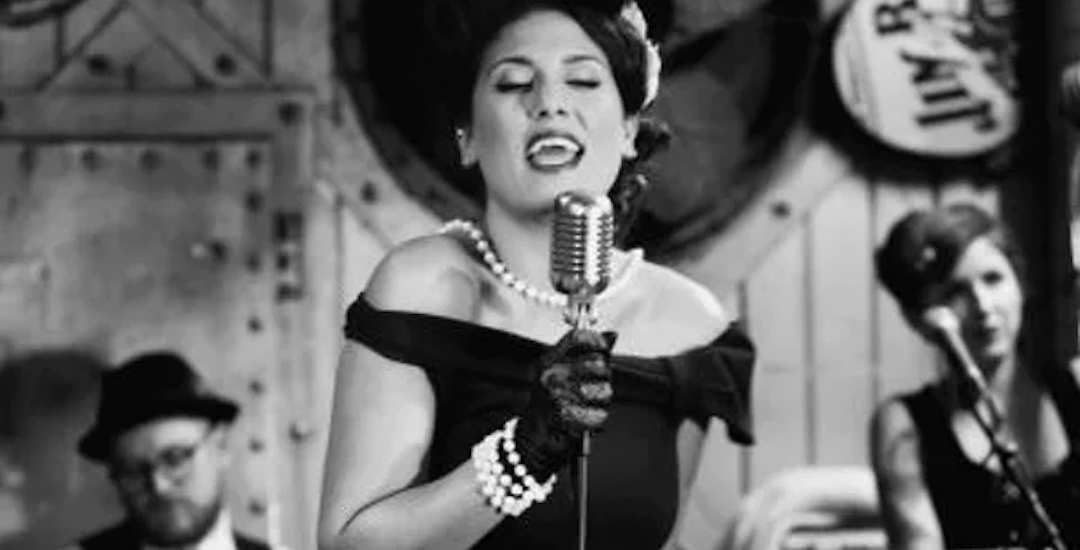 Ook bieden wij de mogelijkheid verschillende vormen van entertainment in maffiasferen aan te bieden voor op uw maffia themafeest. Zo valt natuurlijk het gokken onder één van de grootste verdieners van de maffia, en kunnen wij dit voor u op locatie regelen! Zo kunnen wij blackjack, poker en roulette zo klaar zetten op uw feest met speeldollars, een jackpotprijs en professionele croupiers in thema. Zo heeft u echt een casino op uw maffia themafeest. Niet zo van het gokken, maar wel een extra toevoeging op locatie? Dan bieden wij ook nog een burlesque danseres aan die met een glorieuze uitstraling uw feest aankleed. Daarbovenop kan onze burlesque danseres ook nog verschillende acts uitvoeren zoals het hosten uit een groot champagne glas, gekleed als Marilyn Monroe komen of een iconische burlesque waaierdans uitvoeren.
Naast al het entertainment, muziek en sfeer opgezet te hebben, is het belangrijk dat de locatie van uw themafeest maffia ook goed refereert naar de hoogtijdagen van de maffia. Zo is bijvoorbeeld een decor van Las Vegas een goed toevoeging tot uw feest, of bijvoorbeeld drankvaten die de tijd van de drooglegging illustreren. Wij bieden in ieder geval de mogelijkheid de gehele decoratie voor uw maffia themafeest te regelen en op te zetten, zo zit u zonder al dat geklus om het op te zetten.
Ook mogen uw gasten natuurlijk niet verhongeren op het feest, en zelfs daarvoor hebben wij genoeg om u aan te bieden. Zo is er natuurlijk altijd de mogelijkheid een uitgebreid diner vooraf te organiseren. Het belangrijkste is natuurlijk wel dat er tijdens het feest iets aan versnaperingen zijn, en dat kunnen wij regelen door met verschillende hapjesschalen rond te gaan tijdens het maffia themafeest. U kiest zelf welke hapjes u wilt serveren en wij kunnen daarbij de bediening regelen die rondgaat.
Ervanuit gaande dat iedereen op het feest komt in volledig maffia ornaat, mag er natuurlijk ook niet vergeten worden dat iedereen misschien wel een aandenken wil aan de avond. Wij bieden dan ook verschillende manieren aan om iedereen met hun outfit op de foto te laten zetten op maffia themafeesten. Zo hebben wij onze evenementenfotograaf Ricky, die veel ervaring heeft met het schieten van foto's op bedrijfsfeesten, evenementen en meer. Meer in het thema van uw maffiafeest zou onze polaroid fotograaf zijn, die meteen na het maken van de foto een polaroid meegeeft als aandenken volledig in de sferen van het maffia themafeest. Echt alles zelf willen regelen? Dan hebben wij ook nog het retro fotohokje of fotozuil waar iedereen de gekste poses kan maken voor op de foto!
Overtuigd dat maffia themafeest uw keuze gaat worden, maar het moet nog meer naar uw persoonlijke stijl? Vul een aanvraag in op onze website of doe een belletje naar ons op 085-7920202 (NL) / 02-8084961 (BE) voor alle opties en eventuele toevoegingen die wij aanbieden.